Welcome to The Dogs Stuff, your go-to online pet store in Australia for pet owners with all pet accessories needs.
This article will dive into the exciting world of pet accessories and explore the options available for your furry family members.
We've got you covered from dog toys and pet food to durable leashes and stylish coats. Let's embark on this journey to discover the perfect dog accessories that will enhance the life of your beloved pets.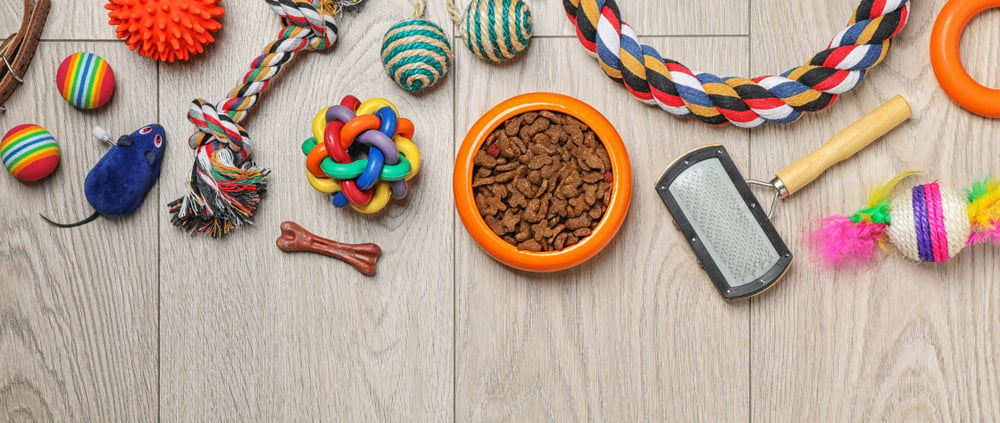 The Importance of Pet Accessories:
Pet accessories are more than just trendy items; they are essential tools for providing the best care and ensuring the well-being of your pets. Whether you have a dog, cat, or any other pet, the right pet supplies can make a significant difference in their daily lives.
From practical essentials like collars and leashes to fun toys that keep them entertained, these items play a crucial role in your pet's overall happiness and health.
The Online Pet Store Experience:
At The Dogs Stuff, we understand the convenience of online shopping and the need for a comprehensive selection of pet supplies.
Our website stock offers a huge range of pet products, carefully curated to cater to all your pet's needs. By shopping online, you can save time and effort, while also gaining access to a wider range of brands and products that may not be available at local stores.
Plus, with our user-friendly interface and secure checkout process, you can easily find and purchase the perfect pet accessories for your furry friend.
Explore Our Huge Range of Accessories:
We take pride in offering an extensive collection of pet accessories to suit every pet owner's needs.
From dog toys that provide mental stimulation to pet food that meets their dietary requirements, our stock has everything you need to keep your pets happy and healthy. Whether you're looking for a one-size-fits-all coat or a durable leash for your adventurous pup, our range in the shop has got you covered.
Quality and Durability:
We understand that as pet owners, you value products that are built to last. That's why we carefully select pet accessories from trusted brands known for their quality and durability.
Our stock includes a wide range of essentials made from durable materials, ensuring that they withstand the rigors of your pet's everyday life. By investing in high-quality accessories, you can rest assured that all purchased items will stand the test of time, providing long-lasting value for you and your furry companion.
Unbeatable Discounts and Sale:
We believe that every pet owner should have access to top-quality pet care accessories at affordable prices. That's why we frequently offer exciting discounts and sales for first order and more!
From discounted toys to special offers on pooch food and more, you can find great deals that fit within your budget. Plus, for first-time customers, we provide exclusive sale on their initial orders, making it even more enticing to start shopping with us.
Supporting Australian Pet Owners:
As an Australian-based online pet store, we are committed to supporting local pet owners across the country who search after dog accessories.
We understand the unique needs of pets in Australia, including weather conditions, lifestyle, and specific requirements. By shopping with us, you are not only gaining access to a wide variety of pet accessories but also supporting local businesses and the Australian pet community.