The Dogs Stuff is your go-to destination for premium dog car accessories in Australia. We understand that your furry friend is more than just a pet; they're a cherished companion, and their safety and comfort during car rides matter. Explore our carefully curated collection featuring everything your four-legged friend needs for a secure and enjoyable journey.
Why Dog Car Accessories Matter
Safety First
Car rides can be unpredictable, and ensuring your pup is safely restrained is paramount. Explore our collection of high-quality dog accessories including car harnesses and seat covers to keep your pup safe and comfortable during the close dialog of the journey.
Combat Car Sickness
Is your pup prone to car sickness? Discover solutions in our collection designed to alleviate discomfort and make every car ride a pleasant experience for your dog.
Adjustable Dog Car Seat Belts
For the ultimate in safety, consider our Adjustable Dog Car Seat Belts. These dog restraints provide peace of mind, allowing your pup to enjoy the car ride while staying securely in place. Explore our Adjustable Dog Car Seat Belts collection here.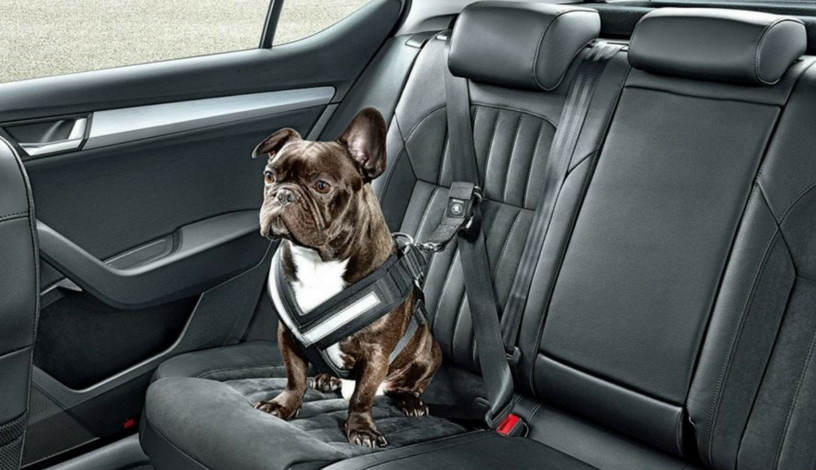 The Perfect Journey for Every Furry Companion
Seat Covers for a Clean Ride
Say goodbye to dirt, fur, and scratches on your car seats. Our seat covers provide a protective barrier, keeping your car pristine while offering a comfortable space for your pup. Choose from a variety of colours and styles to match your vehicle and your pup's unique personality.
Entertain Your Pup on the Go
Long car rides can be boring for your furry friend. Keep them entertained with our selection of interactive toys designed for on-the-go fun. Squeaky toys, chewables, and plush companions ensure a joyous ride for both you and your pup.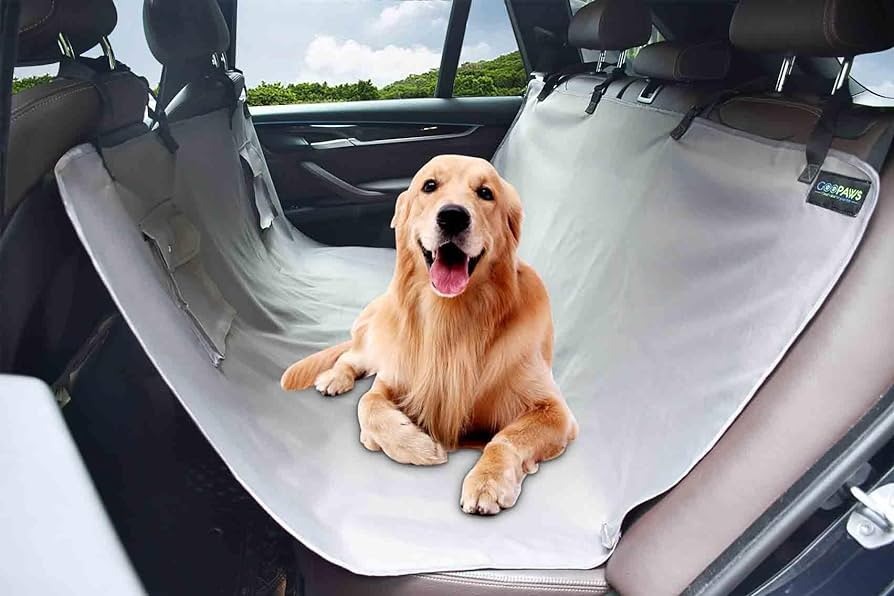 Tailored Solutions for Every Pooch
No two dogs are alike, and neither are their preferences. The Dogs Stuff understands the diversity in canine needs, which is why our collection of dog car accessories caters to a variety of breeds, sizes, and temperaments.
Small Pups, Big Safety
For our small furry friends, we offer specially designed car accessories that prioritize their safety without compromising on comfort. Explore our range of harnesses, booster seats, and cozy blankets tailored for petite pups.
Adventure-Ready for Larger Breeds
Larger breeds need robust accessories that can withstand their enthusiasm for the great outdoors. Our collection includes heavy-duty seat cover, spacious car hammocks, and sturdy harnesses to keep your big pup secure on every journey.
Discover Our Categories Of Dog Accessories Australia
Beds
Give your pup a cozy haven during car rides with our selection of comfortable dog beds. Whether they prefer plush cushions or elevated designs, we have options that cater to every pup's unique style and comfort needs.
Clothes
Travel in style with our fashionable dog clothes designed for both comfort and flair. From protective jackets to adorable outfits, our collection ensures your pup looks as good as they feel on the road.
Food
Keep your pup nourished and happy during car journeys with our premium dog food options. We prioritize quality and health, offering a variety of options to suit different dietary needs and preferences.
Collars
Ensure your pup is easily identifiable and secure with our range of stylish and durable dog collars. Explore a variety of colours and styles to match your pup's personality and keep them safe during outdoor adventures in Australia.
Toys
Make car rides entertaining for your furry friend with our diverse range of dog toys. From interactive toys to comfort companions, we have the perfect distractions to keep your pup engaged and happy on the road.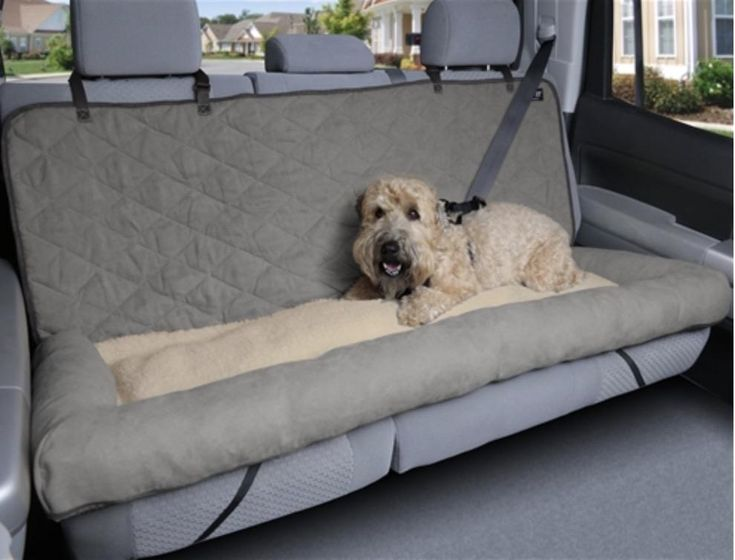 Start Your Journey with The Dogs Stuff
Elevate your pup's car ride experience with The Dogs Stuff collection of high-quality, stylish dog car accessories. From safety essentials to fashion-forward options, we have everything you need to make every journey enjoyable for your furry companion.
Shop from our collection of dog accessories Australia now and embark on a new era of comfortable and secure car rides with your four-legged friend.
FAQs
01- Why do I need dog car accessories for my furry companion in Australia?
Australia's diverse landscapes and adventurous roads make car journeys a common and exciting activity for pet owners. Dog car accessories are essential to ensure the safety, comfort, and well-being of your furry friend during these travels, making every ride a joyous experience.
02- What types of dog car accessories are available for purchase?
The Dogs Stuff offers a comprehensive range of dog car accessories in Australia, including but not limited to:
Seat Covers: Protect your car seats from dirt, fur, and scratches.

Harnesses: Ensure your pup's safety with secure and comfortable harnesses.

Booster Seats: Elevate smaller dogs for a better view and added safety.

Car Hammocks: Provide a spacious and comfortable area for larger breeds.

Toys: Keep your pup entertained during the journey with interactive toys.
03- How do I choose the right size of harness for my dog?
To find the right size harness, measure your dog's chest girth and neck circumference. Refer to our size charts for each product to ensure a snug and secure fit. If you have any doubts, our customer service team is ready to assist you in finding the perfect fit for your pup.
04- Are these accessories suitable for long car rides?
Absolutely! Our dog car accessories are designed with both short trips and long journeys in mind. From comfortable seat covers to harnesses that prioritize safety during extended rides, our collection ensures that your furry friend is at ease regardless of the journey's duration.
05- What payment methods do you accept?
We accept a variety of payment methods, including major credit cards and secure online payment options. Rest assured, our checkout process is designed to provide a safe and seamless transaction experience.