When it comes to our furry companions, dog owners in Australia understand the importance of keeping their pets happy, comfortable, and protected from cold here. Just like us, dogs can experience cold climates, and it's always fun to dress them up in cute and adorable outfits that reflect their unique personalities.
That's why The Dogs Stuff is here to offer a wide range of dog clothes, products, dog costumes, and pet accessories to enhance your pup's fashion game while keeping them cozy and stylish.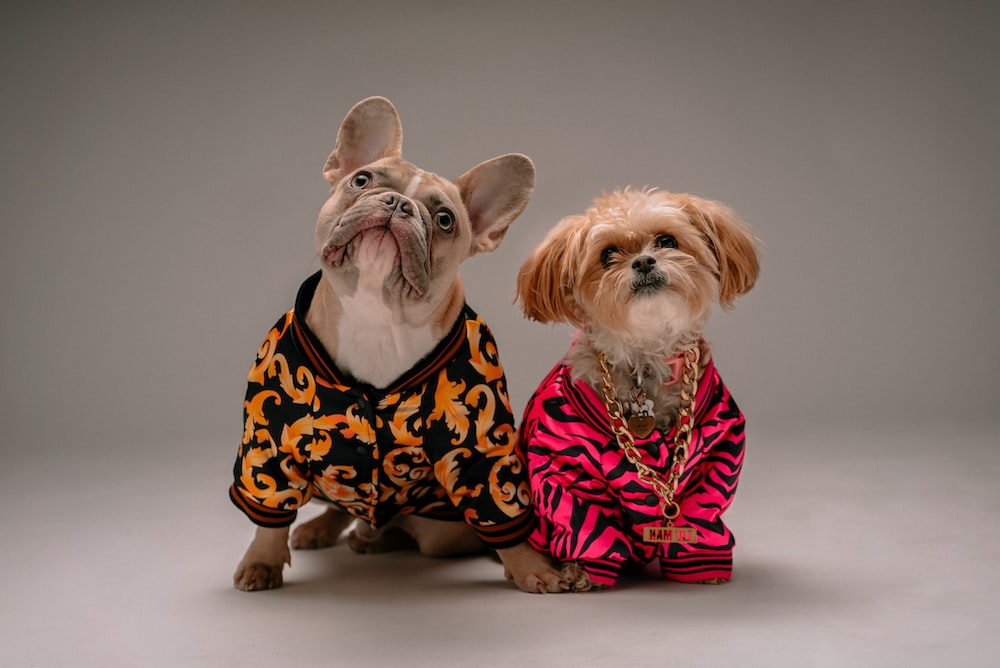 Find the Perfect Fit that Suit Your Dog's Personality
At The Dogs Stuff, we understand that dogs come in all shapes and sizes, and finding the right clothing can be a challenge. That's why we provide a diverse selection of dog clothes in various sizes to ensure a comfortable fit for every breed, colour and body type.
Our website makes it easy for customers to explore our range and find the perfect outfit for their furry friend, whether it's a cute jumper, a stylish coat, or even a fun costume for a special occasion.
Style and Water Protection for All Climates
Living in Australia means dealing with diverse weather conditions. From scorching summers to chilly winters, our pets need proper protection from the elements. Dog clothes not only add a touch of fashion to your pup's life but also serve as a practical solution to keep them warm or shield them from the sun.
The Dogs Stuff offers a variety of styles, colors, and sizes to suit every climate, ensuring that your pooch stays comfortable in and out the house.
Quality Products and Customer Satisfaction
At The Dogs Stuff, we prioritize the happiness and well-being of both the pet and their owners. We source our dog clothes/apparel and accessories from reputable suppliers who share our commitment to quality and comfort.
Our range of products undergoes meticulous review to ensure durability, softness, and easy maintenance. We strive to provide detailed product descriptions, including information on material, sizing, and care instructions, so customers can make informed decisions on the services when placing orders.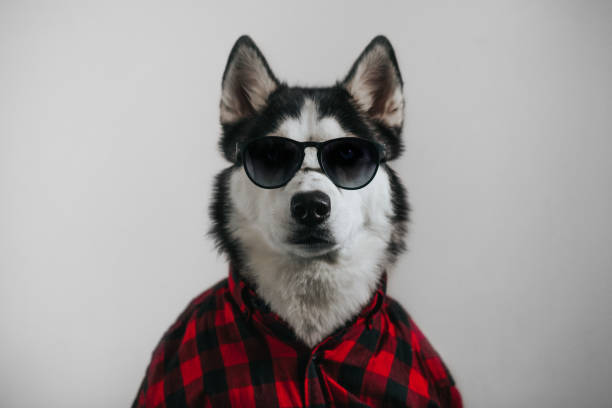 Convenient Shopping Experience
We understand that pet owners lead busy lives, which is why we've made shopping for dog clothes and accessories a breeze. With just a click of a button, you can browse our website from the comfort of your own home and explore our extensive stock of fashionable dog apparel at a competitive price.
We offer our apparel in a wide range of colours and styles to cater to every taste and preference. Plus, our selection of accessories adds the perfect finishing touch to complete your pup's ensemble.
Size Matters: Tips for Buying the Right Fit
When purchasing dog clothes, it's important to keep your pet's size and comfort in mind. A garment that's too long or tight can restrict movement, while one that's too loose may cause discomfort or even pose a safety hazard.
Before making a purchase, carefully measure your dog's neck, chest, and back length to ensure the right fit.
The Dogs Stuff provides a size guide on our website to help you find the perfect match for your furry companion.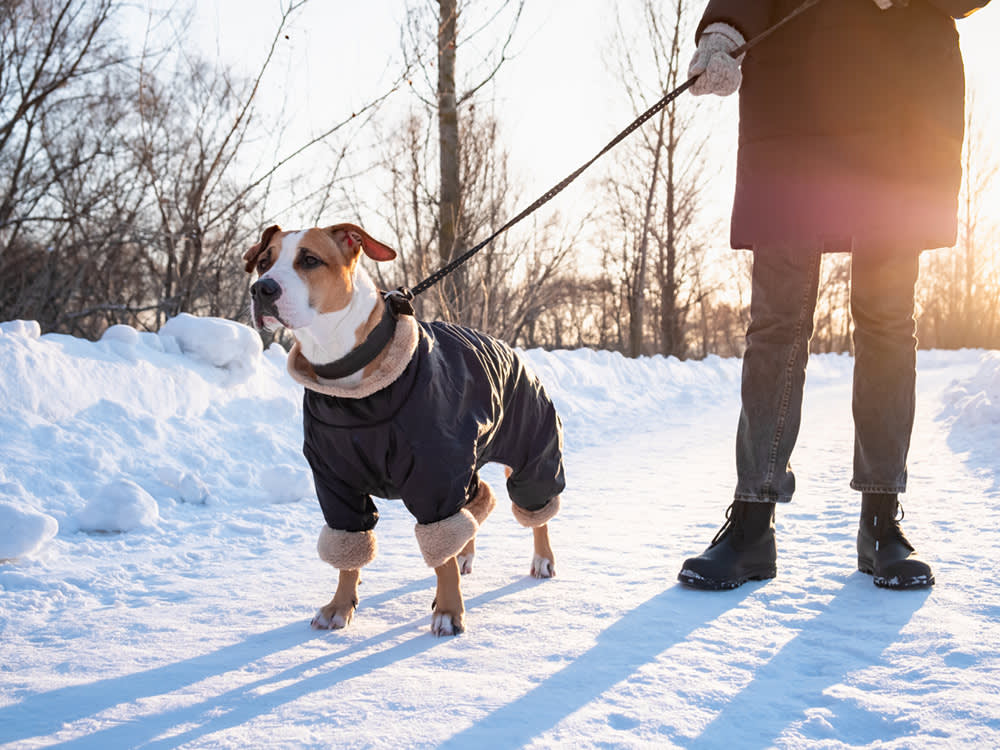 Add Style and Fun to Your Dog's Life
Dressing up your dog isn't just about functionality; it's also an opportunity to express your pet's unique personality and showcase their individuality. Whether you want your pup to look adorable, trendy, or even join in on a special occasion with a themed costume, The Dogs Stuff has got you covered.
Our extensive range of dog clothes and dog costumes that allows you to explore different styles and colors, to protect your furry friend who is always the center of attention.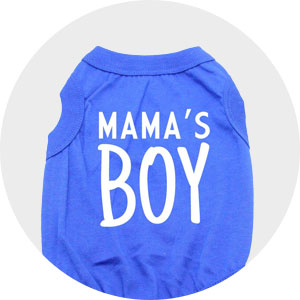 Frequently Asked Questions about Dog Clothing
Why should I dress up my dog?
Dressing up your dog has several benefits. Firstly, to protect your dog from extreme weather conditions, keeping them warm in colder climates and shielding them from the sun's harmful rays in hotter regions. Additionally, dog clothes can help keep your pup clean and free from dirt or allergens during outdoor activities. Lastly, dressing up your dog allows you to express their personality and showcase their individuality.
How do I choose the right size of dog clothes?
To find the right size, it's important to measure your dog in details. Take measurements of their neck, chest, and back length, and refer to the size chart provided on our website.
Each world brand may have slightly different sizing, so it's essential to review and follow the specific guidelines provided for each product. If your dog falls between sizes, it's generally recommended to choose the larger size for a more comfortable fit and avoid smaller items.
Are dog clothing treats benefit for dogs to wear?
Yes, dog clothes can be comfortable when chosen and fitted properly. Look for garments made from soft and breathable materials that don't restrict your dog's movement. Pay attention to details such as adjustable straps or stretchy fabrics that allow for a comfortable and secure fit.
It's important to monitor your dog's personality while they wear clothes to ensure they are comfortable and not showing signs of discomfort or distress.
Can all dog breeds wear clothes?
Yes, dog clothes are available for all breeds and sizes. From small toy breeds to larger breeds, there are many dog clothing and options designed to fit them all. Be mindful of your dog's unique body shape and consider their specific needs when selecting clothes.
Some breeds with shorter hair or thinner coats may benefit from additional layers to keep them warm, while others with longer hair or coat may need lighter clothing to prevent overheating.
How should I care for dog clothes?
Each product may have a number of specific care instructions, so it's essential to read and follow them accordingly. Most dog clothes can be machine-washed such as the jumpers on a gentle cycle using mild detergent.
It's recommended to wash them separately from human clothing to avoid cross-contamination. Pay attention to drying instructions as well, as some garments may require air-drying time to maintain their shape and quality.
Can I return or exchange dog clothes if they don't fit?
At The Dogs Stuff, we strive for customer satisfaction, and we understand that finding the same price and perfect fit is crucial. We have a straightforward return and exchange policy in place and in time.
If the clothes you buy don't fit your dog, you can contact our customer service within a specified timeframe (mentioned on this page of our website) to initiate a return or exchange. Please note that returned items should be in their original condition with tags attached.