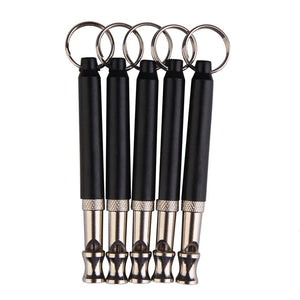 Floofer Supersonic Dog Whistle For Bark Control + Obedience Training
Regular price $2.99 $2.99 Sale
The Floofer Supersonic Dog Whistle is the ideal tool for obedience training and bark control. It helps keep your pet disciplined while in public spaces. It is made of premium quality stainless steel and plastic which makes it durable, rust-proof, and built to last. Its feature makes cleaning easy and with its lightweight design, it provides convenience and ease of use. 
Regardless of your pet's breed, the Floofer Supersonic Dog Whistle works to make sure your dog obeys your commands and acquires basic manner skills. It is a completely safe process and holds no harm to any dog that it is used for, it simply allows the owner and their pet to establish good communication and discipline levels.
YOU MIGHT ALSO LIKE...